Top-5 Most Popular Summer Travel Locations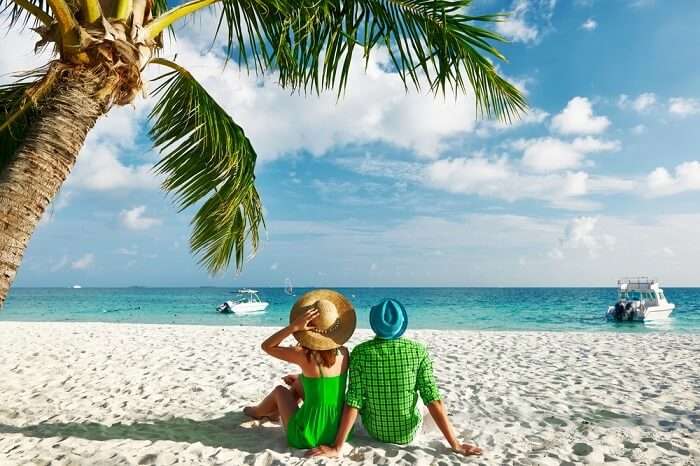 Traveling is one of the best opportunities that we have in the 21st century. Thanks to globalization, we can meet new people, explore the world, have fun and gain the best experience! But what locations to choose from? There are so many amazing countries, but several options trigger everyone's curiosity. Check out the article to learn about the best 5 travel locations in 2021.
What Countries Are Available?
You would think that COVID-19 ruined the chances of exploring the world, but thankfully, we still can enjoy and explore new things. MyLoveExpress offers an amazing chance to travel to a beautiful foreign country, and meet a potential love interest.
Thanks to a special algorithm, you will get matched with someone who wants to visit the country that you have chosen. And this person might trigger your love interest. The only thing you should do is to choose a country that you want to visit. So, what are the most popular destinations in 2021? Check out the paragraphs below.
Egypt
This amazing country is one of the most interesting and popular destinations due to some peculiarities. Egypt has everything a traveler wants:
a warm climate so you can travel whenever you want;
rich history;
wonderful places to visit;
developed infrastructure;
awesome hotels and resorts;
warm sea;
it's super affordable;
romantic places to enjoy with a loved one.
Egypt is one of those amazing destinations where you can have the best time of your life, while not spending a fortune. You would be surprised, but Egypt has amazing romantic resorts to visit with your love interest.
Cyprus
If you haven't been to Cyprus, you are probably still aware that it's extremely beautiful. Cyprus is known for picturesque views, amazing blue sea, warm and pleasant climate. It's perfect as a summer vacation, especially if you are visiting this charming place with your love interest. Here is why you should consider Cyprus as a summer destination:
amazing and clear seawater;
tasty cuisine;
rich culture to explore;
historical places to visit;
romantic resorts;
developed tourism Industry;
amazing nightlife;
perfect climate 365 days in a year!
Cyprus is simply charming and very enjoyable. The warm weather and amazing views make it so much better to enjoy the company of your loved one.
The Dominican Republic
This amazing destination is still among the most popular travel locations. No wonder, the climate is perfect, the culture is interesting to explore, and the local cuisine is tasty. The Dominican Republic is definitely worth visiting, and here is why:
amazing SPAs;
warm climate;
tasty cuisine;
nightlife;
beautiful beaches;
tons of interesting places to visit;
romantic resorts.
The Dominican Republic is actually popular among newly married couples. It's a perfect honeymoon destination where you can enjoy the company of your loved one. There are beaches to relax, sunsets to enjoy, nightlife to have fun!
Croatia
Sunny weather and amazing beaches near the sea or beautiful mountains covered with snow? Romantic sunsets or even more romantic evenings while enjoying mulled wine with your loved one? What to choose? Choose Croatia and you can have both! Croatia is known as a summer holiday destination, as well as a place to go skiing. Depending on the city or region you choose, you can enjoy one of the things you love the most.
Here are the reasons to visit Croatia:
it's extremely beautiful;
affordable trip;
sunny weather and beautiful beaches;
ski resorts;
amazing SPAs;
romantic resorts.
Croatia is definitely a country that is 100% worth visiting. While on a trip to this amazing country, you can visit sunny summer resorts, or enjoy snowy evenings with your loved one.
Indonesia
This amazing country has a rich culture, amazing views, and perfect beaches. People who visit Indonesia for the first time describe the trip as if they somehow managed to find the road to heaven. Yes, any travel location in Indonesia looks like heaven or the lost Garden of Eden. Here is why you should consider traveling to Indonesia:
amazing climate;
perfect beaches with warm white sand and blue water of the sea;
developed infrastructure;
amazing cuisine;
lots of historical and cultural places to explore;
the best SPAs and romantic resorts.
Tourists love visiting Indonesia, especially Bali. Every tourist will find something interesting to explore or enjoy. That's the whole beauty of Indonesia, it has everything a person wants.
Fall In Love And Explore The World With MyLoveExpress
Traveling is fun, but it's even better if you get to share your impressions with someone you like. The joy of sharing the best moments is priceless. It feels like really good champagne - you can almost feel the bubbles of joy! MyLoveExpress offers you a chance to experience this amazing feeling. Find your amazing travel partner, and share the best moments of your life while traveling!